rt-achievements is an extension which adds Xbox-style achievements to Request Tracker. It was inspired by this SomethingAwful forums thread.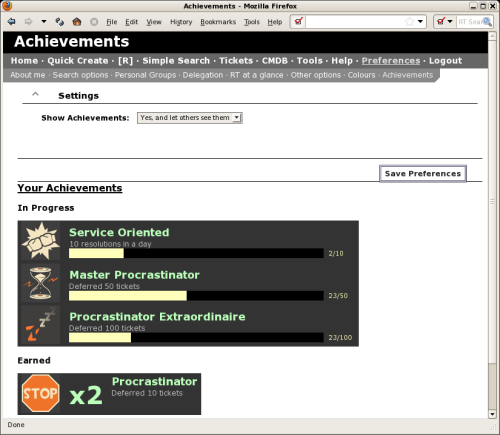 You can download the latest source Zip here:
Please read the README file within the archive for installation instructions. You will need a little bit of RT knowledge to get this working.
Note: This has only been tested on RT 3.6.6.
Comments, bug reports, and patches gratefully received - please use the Contact Form.
News
0.0.2 - 2 December 2010

Fixed typo in scrip that stopped subject being processed

0.0.1 - 14 October 2010